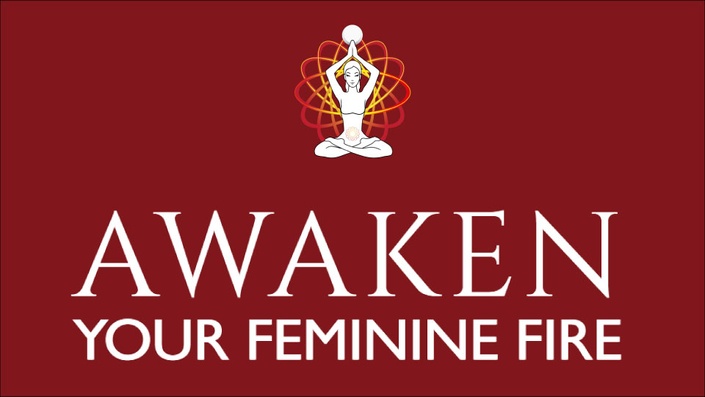 Awaken Your Feminine Fire
New online course for women who are ready to rise into their greatness. Begins this Wednesday, March 27, 2019
Enroll in Course
If you've ever thought, "Is this all there is? There's got to be more —more to sex, more to life, more to me!"
If you've ever felt sexually depressed, cut off from your desires and pleasures, unmet in your romantic relationships, and stuck in old wounds from the past.
If you've ever longed to feel more alive in your body, more creatively on fire in your life, and more connected to your divine feminine being, purpose, and power.
You, my friend, are not alone.
Too many of us brilliant women, with full lives and strong hearts, fear we may not be experiencing ALL life has to offer.
We fear not being enough or being too much in romantic relationships.
We fear being rejected or abandoned if we express who we really are.
We fear being judged by other women.
We fear shining our beauty and speaking our truth.
We fear living all our lives in a state of compromise, stuck in our heads and cut off from our body and heart wisdom.
We fear not knowing how or not having the courage to follow our soul's path.
Instead...
We wait to be seen, to be asked, to be desired, to be loved.
We look to others to tell us what to do and how to feel.
And we end up feeling sexually frustrated, emotionally dull, and creatively unfulfilled.
Awaken Your Feminine Fire:
Turn on Your Sexual Energy - Turn on Your Life!
This is an immersive online journey for women who are ready to ignite their feminine sexual energy and creative power.
This online temple is a safe space to explore all parts of being a woman, with over 80 teachings, practices, meditations, and rituals from Tantric, Shamanic, Somatic, and Wiccan traditions for awakening your divine feminine essence, your primal feminine nature, your pleasure body, your feminine superpowers, your creativity and intuition and all the different archetypes of the Goddess that are a part of you and every woman.
You hold a sacred fire within you. This fire is the primal will for your divine expression.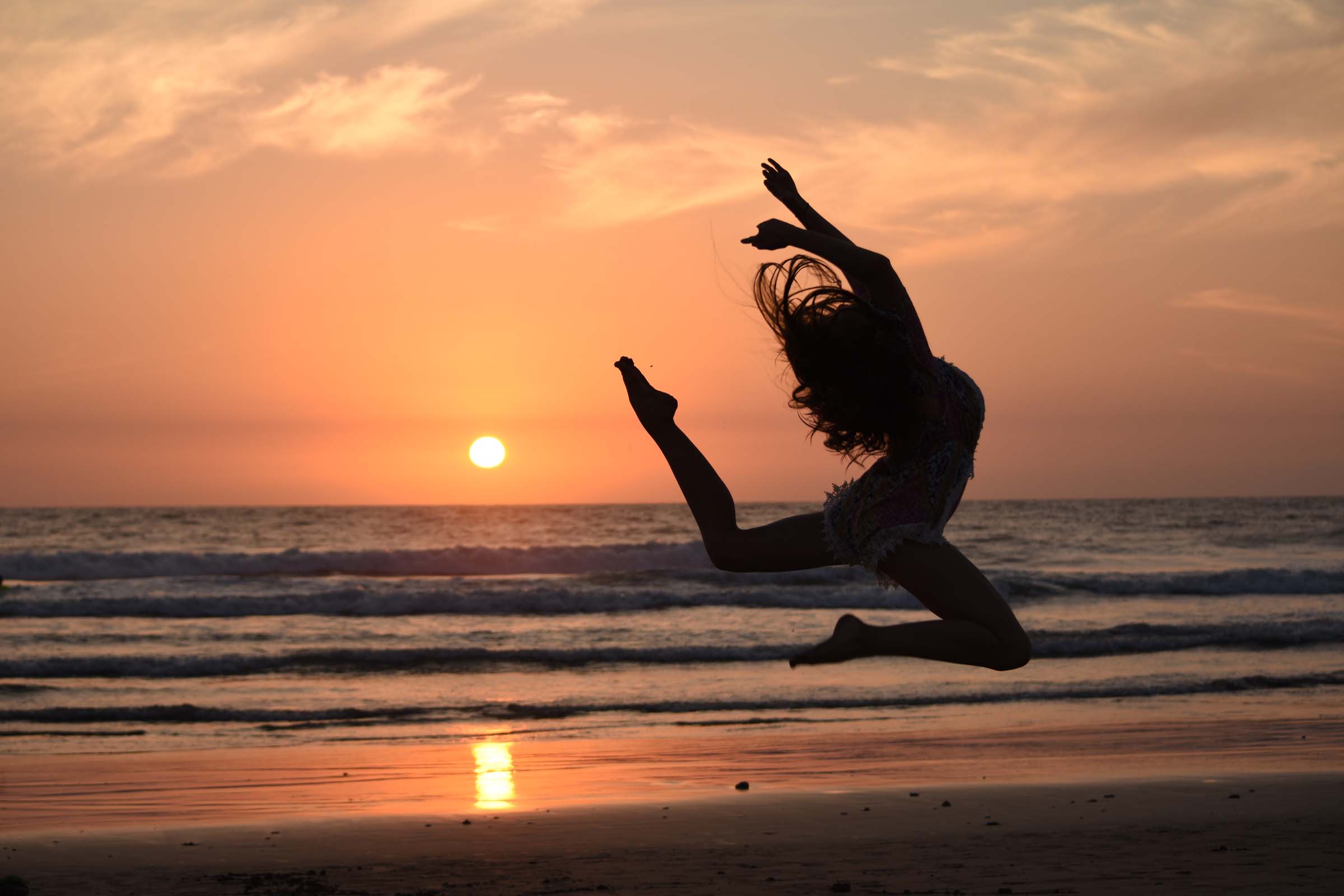 But somewhere along the way, your fire was dimmed.
Maybe it was as a child when you were repeatedly told you were "too much to handle" and that you had to be a "good girl."
Maybe it was in high school when you felt split between what you desired and what you felt you had to be or needed to do in order to fit in.
Maybe it was in a relationship when you opened your heart and were betrayed, which left you feeling confused and not trusting yourself.
Maybe you experienced sexual violation and your voice, your yes and no, closed up, along with your unbashed desire and pleasure.
Maybe you were told your dreams were unrealistic and that you weren't talented or smart enough to pursue the career you wanted.
Maybe it was in a job when you were silenced by male co-workers and forced to share your ideas without recognition.
So many times women dismiss ourselves. We dismiss our desires. We dismiss our creative ideas. We dismiss our intuitive hits. We dismiss our truths.
Society tells us that pleasure is bad, that sex is dirty, that confidence is not feminine, that silence is respectful, and that sacrifice, especially for women, is expected.
"You hold a sacred fire within you. This fire is the primal will for your divine expression." - Lisa Citore
It's time, Beautiful, to... Clear patriarchal conditioning, shift codependent patterns, break projections between the masculine and feminine, end victim consciousness and release relational trauma from your mind, heart, and body.
It's time for…
Radical self-love.
Solid self-trust.
Queen-size self-worth.
Unbounded desire, pleasure, and passion
And limitless possibilities!
If you're ready to take responsibility for your life and know that change begins on the inside...

If you're ready to give yourself the gift of personal transformation because you know you deserve the life you want...

Then Awaken Your Feminine Fire is your next step.
Awaken Your Feminine Fire is for you if you desire to:
Feel more energy and positivity in your body on a daily basis

Feel more confident and uninhibited in your sexual expression and be fully met by your partner or lover

Feel a deep sense of self-belonging and self-trust

Expand your self worth and inner resource

Transform old pain into new purpose and power

Activate your voice to speak your truth, ideas, wants and needs freely

Activate your voice and your ability to speak your truth, ideas, wants, and needs freely

Ignite your creative fire and courage to follow your own path
Imagine what's possible when you Awaken your Feminine Fire...
Imagine feeling so at home with yourself and in your body that there is no room for judgment or shame - only beauty and compassion.

Imagine feeling so sourced from within that nothing stops you from going after what you want.
Imagine being able to walk into any room and absolutely OWN the space with a quiet confidence and a commanding presence.
Imagine being connected to your gut intelligence that always guides you to the right people, places, and opportunities for your highest good.
Imagine being with a partner with whom you can play and share all of yourself - who loves and adores you, who inspires and respects you, and who is committed to your happiness as much as their own.
Imagine being open, receptive, and nourished by everyone and everything in your life.
This is what happens when you Awaken Your Feminine Fire.
Are you ready to play with fire?
WE BEGIN ON WEDNESDAY, MARCH 27.
$599.99 if you pay in full
(less than $75 per module)


OR
4 monthly installments of $199.99
(less than $100 per module)
I'm Lisa Citore and I'll be your Instructor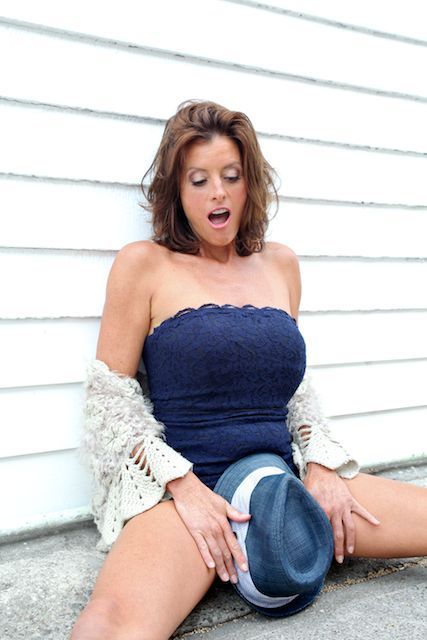 I know what it's like to be a survivor – to be sexually violated as a girl and again as a young woman and what it's like to carry sexual shame and find my way from victimhood to freedom. I know what it's like to be diagnosed with cervical cancer and have to face all my fears and find my own inner healer.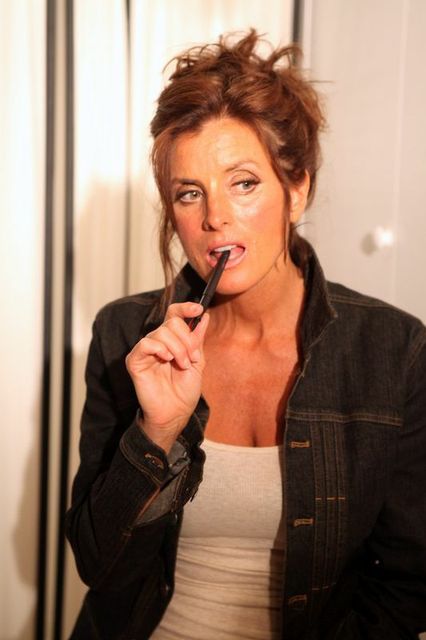 I know what it's like to have a sexual, creative renaissance in my forties and again in my fifties and fall in love with myself and my life and meet my soul mate and live out loud – writing and directing 4 theater productions and making music videos and starting my own woman's sexual mystery school and theater of the feminine underground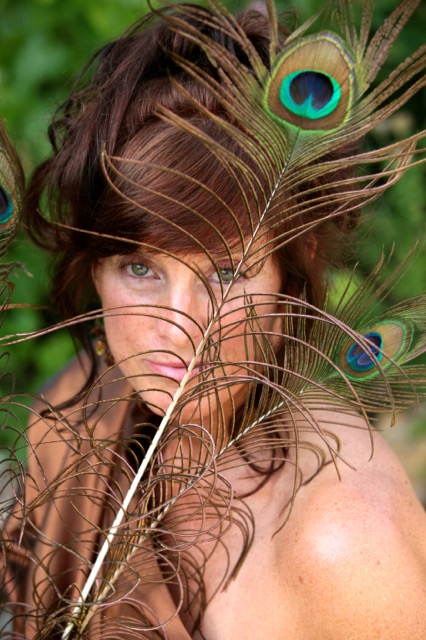 I know what it's like to hide, shrink, settle and fake it – and the aloneness, sadness and anger that builds inside and turns into depression because of it. I know what it's like to go through the dark night of the soul and the courage and creative power that comes from it. I know what it's like to be happy deep down and all the way through – to feel at home in myself and in my body and feel my divine purpose and place in the world.
My Tantric, Shamanic, Wiccan Credentials
My personal journey has led me to study with top teachers in the field of Tantra, including Shakti Malan, Michaela Boehm, David Deida, and Bodhi Avinasha.
I've deeply explored shamanic traditions with the 4 Winds Society and the Quechua curanderas of Peru, as well as acquired extensive knowledge of Goddess practices and ritual through my years with Ariel Spilsbury and the 13 Moon Mystery School.
Allow my personal transformation to guide yours
Here's what you'll get:
LIFETIME ACCESS
Eight (8) training modules including workbooks with practice instructions, Goddess teachings, inspirational quotes and poems, journaling exercises, and questions for inquiry

More than 40 guided audio meditations, practices, and rituals accompanied by video demonstrations
SELF-PACED WITH SUPPORT FROM LISA
New module released every two weeks so you can do the practices at your own pace and integrate as you progress

Bi-weekly group calls with Lisa to ask questions and share your experiences
PRIVATE FACEBOOK COMMUNITY
A supportive space to explore topics and concepts safely, accept and provide feedback, offer and receive guidance, and connect with women from around the world on the same path of awakening their own feminine fire
Here's what we'll cover in the course:
Module 1: Awakening your Feminine Essence
When you feel disconnected from your feminine essence, you feel disconnected from your wild belonging and inner knowing of your sacred place and purpose in the circle of things. You feel a lack of divine order and spiritual connection with the world around you. You feel a lack of your own unique dignity and direction. You long for a feminine lineage and sisterhood that you can't seem to find inside yourself. And all of this creates a deep sense of helplessness and hopelessness of ever being fully who you are.
In this module, we will awaken the different Goddess archetypes within us and explore each of their magical tools and wisdom. We will deepen our relationship with the earth, the moon, and our priestess lineage to support each of us in reclaiming our unique gifts and divine feminine mission.
Module 2: Awakening the Primal Feminine
When you see yourself as separate from the natural world, you cut yourself off from your primal wisdom. You struggle with shame and fear around being in a female body. You struggle with bodily experiences, like desire and pleasure. You want to feel more energy and joy in your life, more passion in your romantic relationship, and more freedom in your expression, but you feel frozen inside and stuck in being good, quiet, and small.
In this module, we'll clear patriarchal conditioning and restore the connection and communication between you and the natural world and between your body, mind, heart, and spirit, as well as awaken your sexual creative energy that is the fuel for your life.
Module 3: Awakening your Pleasure Body
Sexual pleasure is a human right, but too often we feel disconnected from our sexual body in a way that causes deep roots of shame around our desires and asking for what we want. This shutdown keeps us feeling lethargic and depressed, unable to finish things or get motivated to start new projects. We also have a hard time letting go of the past, which causes rifts in our current relationships. This results in intimacy problems, low libido, and trouble having orgasms.
This module includes practices, teachings, meditations, and rituals for healing and awakening your yoni and pelvic temple so you can bring your most sensitive, open, and receptive self into sexual union.
Module 4: Awakening your Feminine Superpowers
Living with self-doubt and anxiety, feeling shut down and emotionally dumb is not our natural state of being. But as women, we're taught from a young age not to rock the boat, not to stand out, not to ask for too much. In turn, we lose ourselves and don't receive the love and depth of presence we want in our relationships and with our sexual partners. We have muted our own superpowers and hidden behind alter egos to feel accepted.
This module includes practices, teachings, meditations, and rituals for expanding your capacities of trust, surrender, sensitivity, and receptivity while clearing energetic patterns around codependency so you can turn up your feminine beauty, magnetism, and radiance.
Module 5: Awakening the Dark Feminine
If you've ever felt crushed by self-judgment and doubt or felt powerless to heavy emotions, this module is like a dark night of the soul survivor kit. No more allowing negativity to get in the way of your happiness and forward movement. No more feeling stuck and unfocused. No more saying yes to things that aren't quite right for you and don't light you up inside.
This module includes teachings, practices, meditations, and rituals for awakening the dark feminine so you can free yourself from victim consciousness and claim your self-authority. The dark goddess will also stretch your emotional capacity and range of expression. She will strengthen your ability to take risks and willingness to be flexible and improvise. What all of this means is a more expanded sexual repertoire and a bigger playground for intimacy.
Module 6: Awakening the Tantrika
Whether you're single or you've been in a relationship for a while, your capacity to feel attractive, desirable, and sexually confident plays a big part in your sexual satisfaction and even how you see yourself as a woman. Self-love is one thing. Self-desire is next level.
In this module, you will learn tricks of the Tantrikas to circulate pleasure hormones through your body for greater vitality, youthfulness, sexual aliveness, inner happiness, and beauty. Through Tantra practices, teachings, meditations, and rituals, you'll cultivate inner abundance so you can shift scarcity patterns in your life and enter into a new phase of self-trust and self-worth with the confidence and clarity of a woman who owns herself.
Module 7: Awakening the Divine Masculine
For so many women, the wounds of toxic masculinity are open wide and cut deep - which is why it's important to initiate your own healing and integrate right masculine energy into your life. Through this sacred work, you'll relate to men differently. You'll trust them as your allies and overcome internal and external resistance as a woman finding her own way in a masculine-dominated world.
This module includes teachings, practices, meditations, and rituals to create a more loving and liberated relationship with the masculine, inside and out. With the divine masculine in service to you, you'll feel an igniting of creative synergy and manifestational power. You'll feel a new sense of inner wholeness which attracts whole healthy people and partnerships.
Module 8: Awakening your Creativity and Higher Senses
Something happens when women express themselves creatively. A part of their soul comes alive as hidden talents emerge. We are all born with creative gifts, with the ability to manifest something from nothing. But somewhere along the way we lost trust in our own voice and questioned our abilities.
In this module, we'll awaken your imagination, creativity, and sensory awareness to liberate your inner artist, Oracle, and magician. We'll open communication with plants and animals and learn how to speak a symbolic language. We'll learn practices for strengthening empathy, inner vision, and intuition.
Here's what other women have to say about Lisa and her work:

"My relationship to my own pleasure, to trust and surrender, has grown immensely and with this, the way I communicate and experience intimacy with my partner. I feel this work is of great importance for women and for the world and that deepening our relationship with our feminine sexuality is connected to everything from our capacity to love and create to living abundantly."
- Maya, Feminine Leadership Coach
---
"All my boxes have been shattered, and I can't wait to see where life leads me now. My marriage is a completely new journey, and my relational world will never be the same. I have fallen in love with myself and with the feminine. This work has been so impactful. I'm sharing it with women (and men) in my coaching practice, which by the way, has gone from lukewarm to thriving. Yep, it's true. When I turned on my sexual energy and pleasure body, I turned on my life."
- Lisa McClenhans, Personal Transformation Coach

SPECIAL ENROLLMENT BONUSES
A private 30-minute shadow work phone session with Lisa
(only 2 spots left)


Tantra Date Night
Includes a downloadable Tantra ceremony with practice instructions and
13 guided audio meditations accompanied by sensual music to share with a lover.

WE BEGIN ON WEDNESDAY, MARCH 27.


Here's what others have said about Lisa's work:
"Lisa's work is based on her authentic passion for the healing of sexual wounds in women on behalf of blessing the whole planet. Much more than sex – it's about being fully alive – the very essence and spiritual quality of being a woman."
- Debby Young, Council Woman, GrandmotherSpeak
* * *
"Lisa's work is subtle, but powerful, opening a new willingness within me … a surprise re-write of my story that sex is only a sometimes activity to one where it's wanted anytime and all the time because I want it."
- Kathy Cole, Product Manager
* * *
"Lisa opened me up to exploring new depths of sexual connection with my partner and myself. My sessions with her have liberated sexual energy coiled up inside of me that I didn't even know existed … Lisa was able to bring each one of us to the core of our truths around sex, desire, emotion, trauma, contraction, and expanded pleasure … Sign up for the course of a lifetime with this truly gifted priestess."
- Safia Ohlson, Intuitive Readings & Coaching
* * *
"Lisa masterfully holds the balance of creating safety and pushing boundaries so each woman can meet her shadow aspects and move through them to the other side of strength and power. Lisa's grounded presence, bandwidth of permission, and sensitivity to each woman's process and timing holds the kind of alchemical container for real transformation to take place. She is bringing sexual energy and meditation together, and awakening the Goddess, one woman at a time."
- Moriah Day, Yoga Instructor & Massage Therapist
* * *
"One thing I really appreciate about Lisa as a teacher is her sense of humor and her ability to mix in laughter with the darkest shadow work. Yes, there is sisterhood-safety, depth, and tenderness in her Awaken Your Feminine Fire, but it is so healing to go into my most sensitive wounds and be in tears one moment and fits of laughter the next. I have so much more capacity now to trust and let go of control in love. I'm able to experience so much more pleasure, not just in sex, but in life."
- Dana Some, Lawyer
* * *
"Lisa as a teacher is nothing short of awesome! She has done so much to help me reclaim ALL parts of my sexual self. I am more confident, playful, and free in sex than ever before, and I feel more pleasure in my body on a regular basis. My whole feminine being has come alive."
- Anne B., Graduate Student
* * *
"I have been deeply nourished, fired up, and held by the Awakening Your Feminine Fire this year. I loved gathering over the course of many months; these regular meetings created a cauldron for much growth, connection, and mutual support among the women. I have been particularly inspired by Lisa as a facilitator – she is a fiercely loving and creative teacher of healing sexual arts."
- Danielle Sharon
* * *
"Lisa' s unique feminine wisdom creates a safe space to drop into layers beneath the surface and tap into subconscious treasures never before realized. A modern shamaness, she is both nurturing and fierce in her devotion to helping each woman gently open to her deeper feminine knowing, embodiment, and expression. I am forever grateful for her teachings and will be carrying this sacred work into my personal spiritual practice, relationships, and offerings."
- Galit, Founder of the Goddess Connection
I see you, sister, reading until the end, feeling this is for you but not yet able to say yes.
If any of this feels edgy, uncertain, or scary, then you're probably in the right place. It's not always the easiest path, but we're here to support one another.
If there are any hesitations you have about this work and what may come up for you, I'm here to help you determine whether or not the time is right for you to enroll.
Click here to book a free, no pressure strategy session to see if Awaken Your Feminine Fire is your best next step.